Corporate Angel Network (CAN) helps cancer patients access the best treatment available by arranging free travel on corporate aircraft. Business jet travel makes it possible for patients, especially those in locations with minimal airline access, to travel to specialized medical centers.
Savoya has been a proud partner of CAN since 2018, providing free private, secure ground transportation to these patients to and from their homes, airports and hospitals. This partnership enables CAN to provide complete door-to-door service for patients and their families. Since 2018, Savoya and CAN have partnered on almost 80 trips, with many more planned for 2020 and beyond.
"It is an honor to partner with Corporate Angel Network and many of our corporate flight department clients to give back to those in need in these difficult cancer treatment situations," states Robert Dobrient, Founder and CEO of Savoya. "Both our command center team and the drivers we partner with view it as a privilege to play a role in helping facilitate an easy and comfortable travel experience."
Recently, Savoya and CAN partnered to transport Bryana and her mother from their home in Florida to a world-renown treatment facility in New York City. John Stanton, a Savoya Certified Driver in New York City, was honored to serve this family, and Savoya was grateful to receive the below note from Bryana's mother:
Bryana was only 12 years old when she was diagnosed with Osteosarcoma (bone cancer) in 2018. Corporate Angel Network has been providing flights for Bryana and me to travel from our home in Florida to Memorial Sloan Kettering Cancer Center (MSKCC) in New York City where she is being treated. Bryana has taught me so much. She is my hero and a true warrior. I am overjoyed to announce there has had no evidence of disease for over 9 months.
I want to take this opportunity to also thank Savoya, which has partnered with CAN to provide ground transportation for families like us. Thank you Savoya!!!!
Without these organizations, families like ours who are comprised of hard working, educated parents, would still struggle to afford transportation to save their most prized possession, their child.
I'm grateful for family, friends and MSKCC doctors, nurses and staff. None of this would have been possible without CAN and Savoya, which got us from Florida to New York City where Bryana's team of doctors were. Thank you so very much.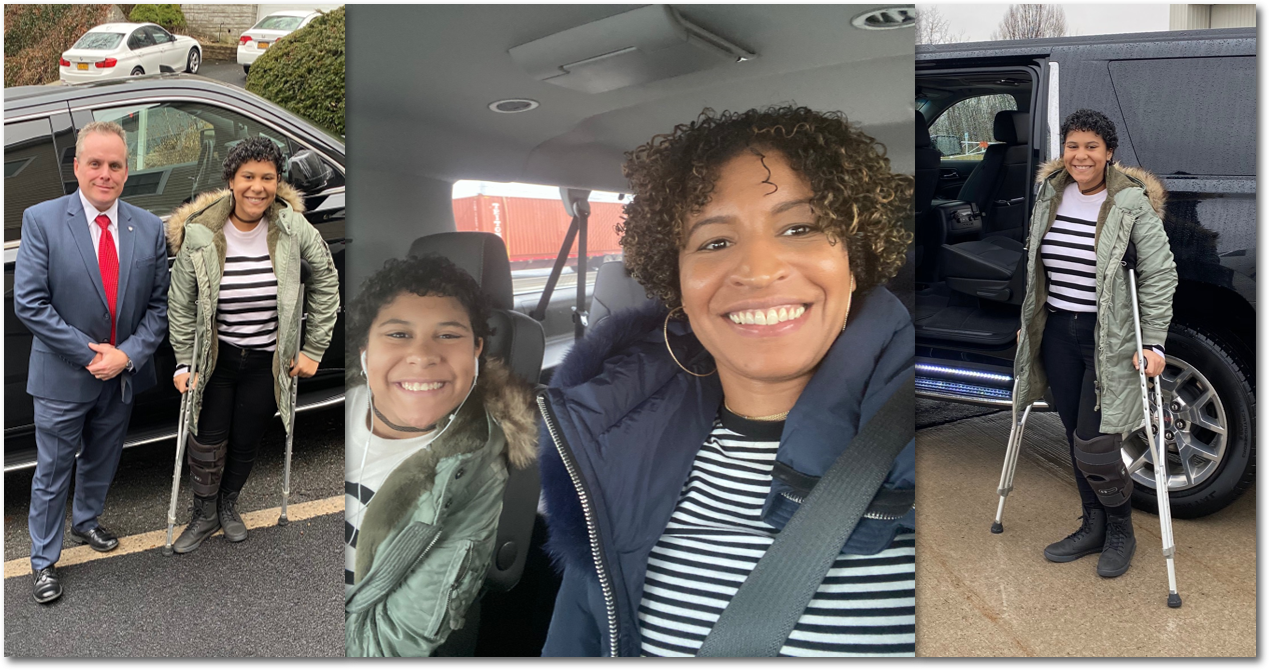 Jon Hooton, Vice President of Operations at Savoya, has spearheaded the relationship with CAN since its inception. "Our partnership with CAN has been easily one of the most rewarding experiences of my career," he says. "Serving these families in their time of need is a privilege, and one I'm proud to take part in."
In what ways is your organization giving back? Leave us a note below with your comments: