Planning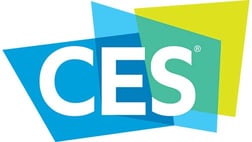 a trip to CES this year? Read on for more information on registering for the event, as well as getting around once you're on site.
What Is CES?
---
CES—formerly known as The International Consumer Electronics Show—describes itself as "the world's gathering place for all those who thrive on the business of consumer technologies. It has served as the proving ground for innovators and breakthrough technologies for 50 years—the global stage where next-generation innovations are introduced to the marketplace."
Event Location:
CES takes place at 11 different venues, spanning more than 2.5 million square feet of event space.
Addresses and other location details can be found here
Event Logistics:
When registering, keep in mind that CES is a "trade-only" show; it is not open to the public. Attendees will need to prove some type of affiliation with the consumer electronics industry as part of their registration application in order to qualify for a badge.
Navigating CES
---
As of this article's publishing, CES has not released specific guidance on getting around the show. As the show approaches, more transportation details on getting around CES will be added here: Transportation at CES.
If you plan to book ground travel during the show, be advised that drivers and vehicles are in limited supply, and typically book up 3-6 months in advance due in part to standing annual reservations. Bookings with Savoya are available for the entire event only (requiring a minimum of four 12-hour days); book early to ensure driver availability.
Other Helpful Tips and Resources
---
In 2019, CES anticipates hosting more than 182,000 attendees. Given the size and scope of the event, it's smart to plan your CES visit ahead of time. The CES mobile app is typically a great resource, as are the exhibitor hall maps released ahead of time so attendees can plan advance routes for getting to all the companies you want to see across this spread-out event.
In addition, Dean Takahashi—a veteran of more than 20 CES events—offers several practical "survival tips" for attendees in an article for VentureBeat:
Try to get "search stickers" after clearing security. Though they may not always be available, these stickers will save you the time of having your bags re-checked if you have to leave and re-enter CES venues.
Pick up your badge at the airport, rather than waiting in long lines at the event's registration stations.
If you encounter long taxi lines leaving CES venues, don't assume you'll have better luck walking to nearby hotels to catch cabs there. According to Takahashi, "Chances are the cab line there is also bad, and the hotels are so huge that a mirage effect makes them look deceptively close."
Sign up for the Thomas PR Karennet party list, which—when the 2019 version is released—will give you the inside scoop on all the extracurricular events happening during CES.
Enventys Partners also suggests building cushion time into your schedule. "Set up any meetings via email prior to arriving and know that it will take you longer to get from point A to point B than you think. Incorporate cushion time into your meetings if you're worried about getting there on time. For example, if you're setting a 30-minute meeting, set your next one an hour later if it's in a different building."
WIRED Magazine summarizes their advice to visitors as follows: "hand sanitizer and water." On top of general conference health and safety tips, author David Paul Morris offers a major CES don't: "Don't spend all your time at the big brand-name booths. The best stuff you'll see will be from companies you've never heard of." In particular, Morris recommends visiting the Sands Expo, where many of the event's startups are housed.
Got another CES tip to share? Leave us a note below with your suggestions.